Grow 30 plants in 1 metre²
Choose from 150 plants that grow in the Airgarden – from herbs and leafy greens to broccoli, tomato, cucumber and zucchini. Get your personalised growing plan here.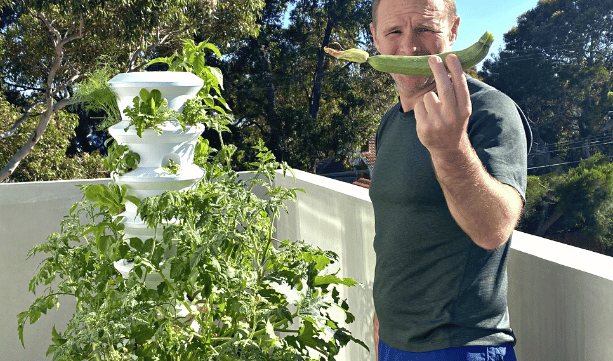 Everything included
Unlike most other hydroponic systems, the Airgarden comes with everything you need to grow – no add ons like soil, stands or nutrients required.
Accessible & mobile
15 minute setup with no tools or heavy lifting, built in wheels, 360° rotatable growing-section, and easy to transport.
Simple maintenance
The Airgarden is self-watering and self-fertilising and can self-sustain for up to 2 weeks. It's so easy that anyone can grow – no green thumb required.
3X faster growth
Aeroponics has been proven to create the ideal growing conditions for plants, which causes them to grow 3X faster than soil and 2X faster than hydroponics.