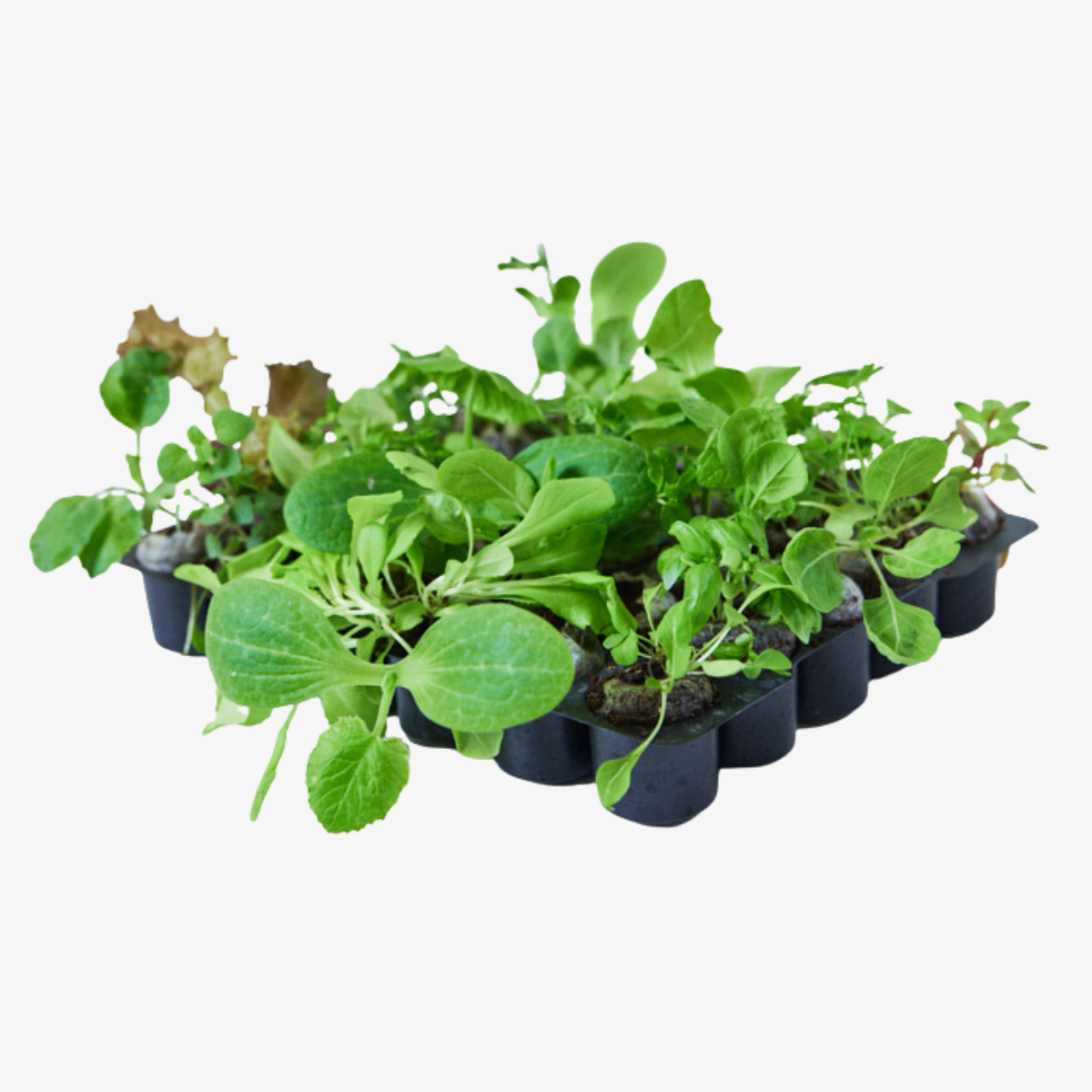 A bit of everything - Spring
If you like a bit of everything this bundle is for you, with the perfect mix of herbs, leafy greens and fruiting vegetables.
Seedlings are grown to order and delivered 2-3 weeks after purchasing, ready to plant directly in your Airgarden. 
Seedlings are now unavailable over the Xmas Break. They will be available to order again on 5th January
WHAT'S INCLUDED
30 plants to fill your Airgarden


2 X BASIL
1 X THAI BASIL
1 X BOK CHOY
1 X CELERY
1 X CHILLI
1 X CHIVES
1 X CUCUMBER
1 X DILL
1 X EGGPLANT
1 X BUTTERHEAD LETTUCE
1 X COS LETTUCE
1 X MINT
1 X SPRING ONION
1 X PARSLEY
2 X FRENCH GREEN BEAN
2 X ROCKET
1 X BUTTERHEAD LETTUCE
1 X SILVERBEET
2 X SPINACH
1 X SQUASH
1 X THYME
1 X LEMON THYME
1 X WATERCRESS
2 X ZUCCHINI
1 X LETTUCE ASIAN MIX
DELIVERY DETAILS
We grow seedlings to order, which means they're delivered to you ready to plant in your Airgarden 3 weeks after ordering.

Seedlings are sent via overnight express post. You'll receive tracking information via email once seedlings are dispatched from our nursery.